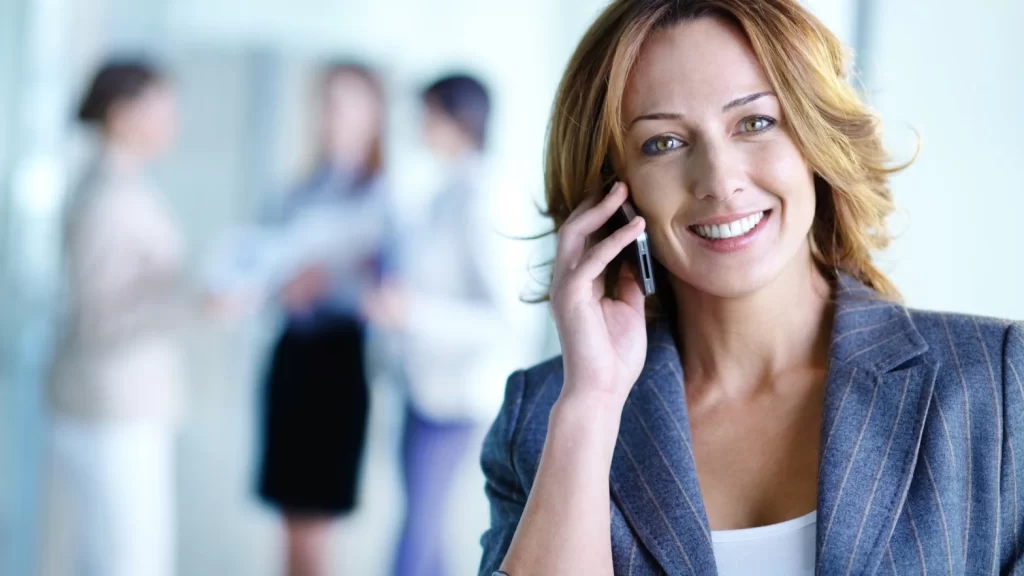 Smartphones have leveled up the game of telecommunication. In the olden days, people paid sweet money to make simple phone calls. With technology came the internet, communication got easy, and network companies introduced exciting packages containing internet, phone calls, and messages. People prefer postpaid services that offer affordable packages without hassle. Many telecommunications companies compete and claim to be the best. Reflecting on our requirements, we must decide which company's plan is best for us.
DU is one such telecommunication company providing its users with excellent postpaid plans. Let's first understand what postpaid plans are and what their benefits are. A postpaid plan is a service that many telecommunication companies provide to facilitate their customers. Postpaid plans free the users of concerns such as constant worrying about regular top-ups.
Now the question arises who benefits from these plans? A business person or anyone who uses their phone to make a living can benefit from postpaid plans. Users choose packages according to their needs and pay a fixed amount at the end of the month. What if a person uses more than their limit? Fear not! Postpaid services let their users make calls and messages, use internet data to their fill and then add the additional fee to the bill.
What are the requirements to buy a DU postpaid plan?
DU knows how to keep its service clean. If an individual doesn't meet their requirements, he gets no services. DU has different criteria for nationals of UAE and immigrants. However, a minimum age of 21 is necessary for immigrants and locals to get a DU postpaid plan.
UAE nationals need to provide a valid Emirates ID for verification.
Non-national residents must have a salary certificate to ensure DU of having a job in the UAE. The certificate shouldn't be older than three months.
The salary certificate must contain the company's name, address, original stamp, and salary (which should be no less than AED 2500).
DU needs your utility bills. It could be a TV, electricity, water, or landline bill having your physical address.
The immigrant must pay the bills through a UAE-approved credit card issued under his name.
DU needs labor contract details containing the name, nationality, and passport number.
Include the lease issued by a company Ejari (Dubai land department), if you live in Dubai. If an individual lives someplace other than Dubai, he must provide a contract stamped by the Government of Emirates.
A copy of the Vehicle Registration Card (with 1-month validity)
An essential document for verification is the bank statement. Include a bank statement stamped by the bank, and the account must have AED 2500.
DU leaves no room for any type of funny business. It has a foolproof screening process and goes all out to provide its users with effortless communication.
Best DU postpaid plans
DU's postpaid plans are ideal for business owners and other users. Here are some highly recommended postpaid plans that deserve thorough consideration.
Power Plan Unlimited National Data 1000
This plan covers 12 months and costs AED 1000 per month. It also includes a 5% VAT fee. This plan is ideal for business owners who travel frequently and deal with business persons in other countries.
This power plan provides its users with unlimited high-speed data coverage.
It has 40GB of roaming data (monthly), meaning you can use 40GB in countries other than the UAE.
Unlimited flexi minutes! Flexi minutes cover the cost of calls forwarded from the UAE to 173 countries.
Unlimited free data on UAE national WiFi is present in cafes and other public spots.
Users can enjoy free internet voice and video calls.
Membership to Amazon Prime.
Power Plan 500 Data
This plan costs AED 500 and a 5% additional VAT fee (monthly). This package allows users to enjoy HD-quality videos and video calls without interruptions. This plan best suits small business owners and people who travel occasionally.
This plan provides 20mbps speed for non-stop data.
10GB of roaming data.
Users get 3000 minutes for national calls.
Enjoy free national UAE WiFi in public places.
This package also provides an Amazon Prime membership for 12 months!
Power Plan 300 Data
This package costs AED 300 plus an additional 5% VAT. It's ideal for personal use and provides HD-quality streaming and downloads at an economical cost.
This package provides a speed of 10mbps.
It has 1GB of roaming data.
Users can enjoy 1600 national minutes monthly.
Experience free UAE national WiFi in public places.
It also provides a yearly subscription to Amazon Prime.
How to Cancel DU postpaid service
If a user is not satisfied with the current DU postpaid package, he can file a request online to cancel his subscription. DU also provides in-store services. Users can bring their account details and ID to the stores, pay any remaining dues (if any) and stop their postpaid accounts.
DU's new postpaid plans
DU has introduced new economically friendly packages that are perfect for day-to-day use. These plans are best for people who don't use much data. Two of the new packages are as follows.
Power Plan 200
This plan costs AED 200 per month plus a 5% VAT fee.
It gives 5GB of national data.
Enjoy 26GB of national UAE WiFi (monthly) in public places.
It provides users with 800 national calling minutes.
Power Plan 125
This data plan is very pocket friendly.
It costs AED 125 per month (5% VAT).
It provides 4GB of national data (monthly).
The plan allows 200 national minutes.
Enjoy 8GB of UAE free WiFi in public places.
Benefits of DU's postpaid deals
DU allows its users to choose from pocket-friendly packages that suit their requirements. Free calls, messages, and internet data, it has it all! Business owners can enjoy data roaming offers, Flexi offers, and unlimited data to conduct business nationally and internationally. Non-business people need not worry at all! DU got them covered with packages that suit their everyday use. Apart from this, DU provides plans that include Amazon Prime, high-quality online streaming services, and much more!
DU's postpaid Promotion Offers
DU is leaving no stone unturned to promote its postpaid services. It provides discounts if users are Faaza Card Holders, so if you have a Faaza Card, hurry up and get your postpaid subscription.
DU provides free entertainment subscription services such as Amazon Prime and ONS streaming. Get a DU subscription and binge-watch your favorite show.
What are DU's postpaid phone plans?
Do you want a new phone in installments and a rocking postpaid service? Guess who provides this service! If you guessed DU, you are right! Users can choose a 24-month installment or a 12-month service according to their budget.
DU provides a variety of phone brands to choose from, such as Samsung, iPhone, Oppo, etc. These phones come with different postpaid services that suit the user's requirements.
Green Apple Trading Software Company Finding the right package according to one's requirements can be difficult. Many companies strive to find the solution to your problems. Green Apple Trading Software is a UAE-based company providing its expertise in digital transformation of its clients. Green Apple has professionals who guide their customers and recommend the most suitable plans for various business and no-business people.